Should Your Online Forms Be Multilingual?
In the United States, Spanish is the second-most spoken language in the home, with over 38 million people in the U.S. speaking Spanish at home as of 2012. The U.S. Census Bureau has identified around 350 other languages spoken in U.S. homes, including Pennsylvania Dutch, Turkish, Romanian, and Native North American languages like Dakota, Apache, and Cherokee.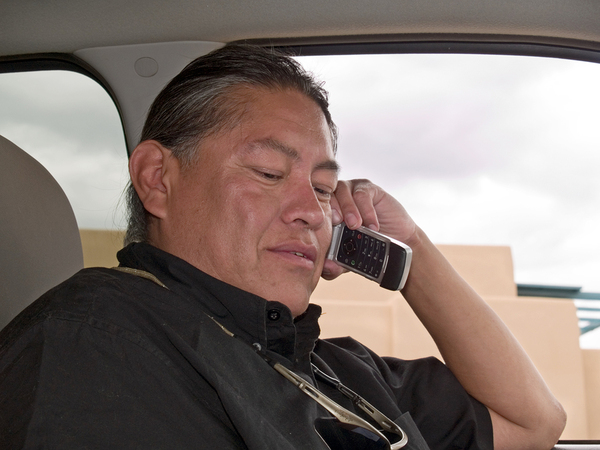 The U.S. is a big country. Hundreds of languages are spoken here.
Many government entities offer forms in multiple languages, which is an achievable undertaking if you have form creation software and fluent speakers (or translation services) available to interpret. Municipal organizations, businesses, healthcare providers, and others provide online forms in multilingual formats to facilitate communication with the people who use their services. Demand is strong: in the Los Angeles metro area alone, 54% of the population over age five speak a language other than English at home.
Though Spanish is widely spoken in the U.S., some of the other languages you'll find in large urban areas may be more surprising, like the more than 100,000 Bengali speakers in the New York Metro area and the more than 17,000 Serbian speakers in the Chicago Metro area. If you operate a business that interacts with the general public, online forms in multiple languages may be a competitive differentiator.
Schools and Bilingual Forms
School systems can often benefit significantly from multilingual online forms. Not only can they be accessed at any time, they can greatly assist in processes like registering children whose parents' English skills are limited. When parents with limited English skills have to tackle a mountain of paper forms to enroll a child in school, the potential for miscommunication is significant. Consequences could include administrators, teachers, or school nurses remaining unaware of things they should know about, like a food allergy or disability. School systems with large populations of children who speak a language other than English at home can streamline school administrative tasks by using form creation software to make online forms in multiple languages.
Insurance Companies and Bilingual Forms
Insurers must obtain the most accurate information in order to process claims accurately, and when selling insurance policies, they must ensure the customer information they collect is accurate so that premiums can be determined properly. Having bilingual sales professionals and adjusters can set an insurer apart from competitors, and help customers become more comfortable in situations that can be difficult under the best of circumstances, like storm damage or a car accident. It's important for insurers to work with experienced translation services when creating multilingual online forms so that information collected is exactly what is needed.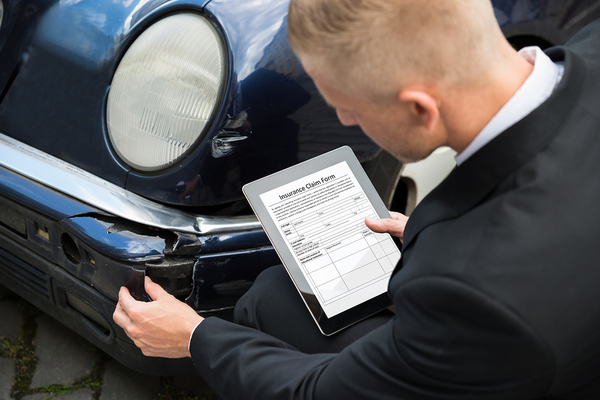 Precise information is essential in the insurance industry.
Consider the Importance of Mobility
When you use form creation software, whether to make multilingual forms or not, you should consider the importance of making those forms accessible on mobile devices. Not only can this be a huge time saver for people like service technicians in the field, it can improve customer-facing interactions significantly as well. People are used to doing just about everything with their phones. Knowing they can report an accident, order a spare part, or sign a child up for soccer on a mobile device makes a positive impression.
Mobility is also important because of the growing number of "mobile-only" internet users, many of whom are immigrants. In 2016, almost 10% of internet users in the U.S. go online exclusively with mobile devices, and that figure is expected to rise steadily. By making online forms mobile, you make life easier for your mobile-only customers, and can potentially reach a larger market share by not limiting online customers to desktop environments.
Form creator software that offers sufficient flexibility in terms of the user experience, workflow creation, and design is what users expect today. PerfectForms offers unparalleled flexibility along with the power to create online forms and workflows without any programming required. PerfectForms can also interact with spreadsheets, databases, web forms, and other software programs with minimal disruption.
It's ideal for the business, civic, church, government, or other organization that wants to offer online forms in one or multiple languages, and mobile-friendliness is built right in. Take a look at some of our case studies and see what a positive difference PerfectForms has made across a wide variety of businesses and other organizations.
Tags: online forms

closed