Six Remarkable Benefits of Using Online Forms
If you're still using paper forms and haven't tried online forms, what are you waiting for? If you enjoy having physical control over paper forms for security reasons, you should know that security with online forms can exceed that of the paper documents that you lock up in file cabinets. Unless you enjoy having mountains of paper in the office, online forms are far more preferable, if for no other reason than they free up space.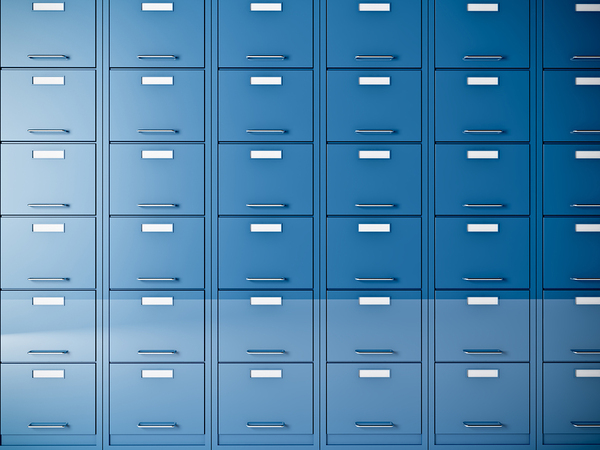 Paper forms are expensive in terms of supplies, time, and space.
What's more, online forms are superior for workflow management, because they can be linked, routed, and acted upon without ever handling or using paper and pen. Here are six remarkable benefits of using online forms.
1. Less Stress on Your IT Team
One reason many businesses stick with manual processes and paper is because their IT team is always busy and they think that automated forms and workflows require a major programming initiative. That's not the case at all, if you choose the right workflow management software. In fact, involvement of your IT team can be very minimal if you choose a cloud-hosted solution. You create automated forms and workflows, and they can focus upon the bigger fish they have to fry.
2. Quick Development and Deployment
Since you can now create online forms and automated workflows without the help of the IT department, you don't have to wait weeks or months to roll out your new workflow management system. There's no programming required if you choose the right provider, which means you can roll out online forms the same day you make them, and automated workflows take hours or days, not weeks.
3. Easier Compliance and Demonstration Thereof
Excellent workflow management can incorporate audit trails and other failsafe mechanisms to ensure compliance where there are company, industry, or governmental regulations. Companies that don't currently use audit trails and other safeguards may decide that, since they're so easy to include in automated workflows, they should add them for the extra peace of mind and ease of reporting they facilitate.
4. Lower Operating Costs
Paper and ink are expensive. Not only must they be purchased, they must be disposed of when no longer needed. In between, papers need to be filed properly and stored. Filing cabinets take up a lot of space. That's space you must either sacrifice at the cost of other offices and cubicles, or extra space you have to lease. Use online forms, however, and paper and ink costs plummet while filing cabinets become all but obsolete.
The savings from automating a single widely used form can be significant.
5. More Efficient Work Processes
It's no mystery why automated workflow management is more efficient. Any step that can be completed online and doesn't involve physically handing off a piece of paper is going to be more efficient than an offline process that involves hand-delivery. And electronic forms won't get lost, damaged, altered, or be buried under a pile of detritus on someone's desk. Try automating just one form and learn for yourself how much time it saves.
6. Visibility into Workflows
It's hard to assess the status of manual workflows. You put a completed form in someone's inbox, but have they looked at it? Is it going to be kicked back for revision? You won't find out without some time-consuming phone calls. And if it's been handed off to someone else, you have to track them down to find out how far the workflow has progressed. Electronic forms and workflows, however, allow complete visibility from end to end.
PerfectForms is an award-winning provider of online form and workflow management software. It has an intuitive drag-and-drop interface so there's no programming required. You can automate anything from a single form to the most complicated workflow, and you can make forms and workflows interact with web pages, databases, and other electronic documents. If you're curious about what PerfectForms can do in terms of quick development, lower operating costs, and efficiency, we encourage you to browse some of our case studies so you can see just how big a positive difference PerfectForms makes.
Tags: online forms

closed