Streamline Marketing with Workflow Software, Best Practices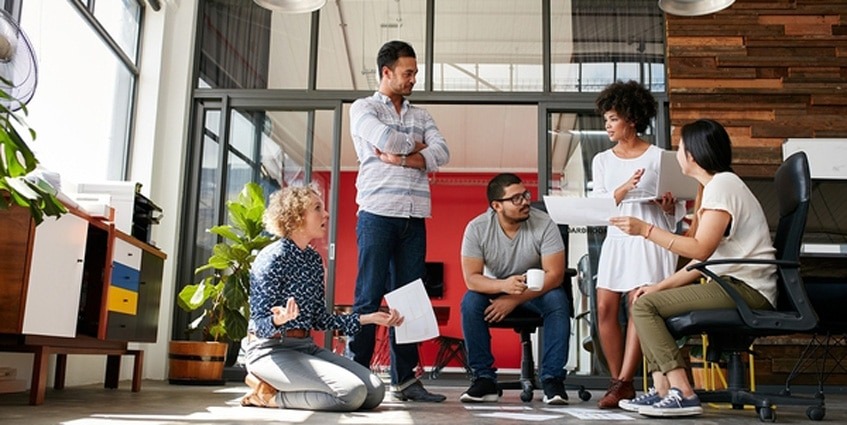 Marketing dollars must be spent wisely to ensure you get the highest return on your marketing investment.
Setting aside a budgeted amount for a marketing push or a new ad isn't sufficient for making sure you make the most of your money. While you don't need to create needlessly complicated workflows that disrupt creativity and slow processes unnecessarily, you do need consistency to ensure your marketing team stays on the same page.
While marketing taps into creativity and intangible qualities, that doesn't mean that your approach to getting the job done should be vague and ill-defined. With the right workflow software and attention to some key best practices, you can help your marketing team spend wisely and get the most from their creative efforts.
Here are some tips and best practices to consider.
Don't Underestimate the Complexity of Content Marketing
The internet is littered with dead blogs that people stopped maintaining because they didn't realize how much work was involved. It's easy to think, "Oh, I'll have someone pop off a blog post every day and the web traffic will take care of itself." In fact, there is a lot of editorial planning, review, and monitoring of competitors involved in having a strong content marketing campaign.
Likewise, your social media marketing campaign requires attention and planning to avoid being monotonous or striking the wrong tone with your audience. Understand up front that marketing in general and content marketing, in particular, is complex and requires meticulous planning and execution.
Take a Stepwise Approach
You probably won't be able to get by with a single, overarching marketing workflow, because different marketing channels have different requirements. The person in charge of your company Twitter account follows a much different set of steps than the person in charge of producing a video commercial.
Begin by listing your marketing channels and what your goal for each of them is. Each channel should have an associated list of tasks. For example, maintaining your Facebook page should involve X social media posts per week, scheduled during certain hours of the day, and each should include a still image or short video clip. Each radio spot should run for Y number of days, with Z of those spots occurring during morning drive time.
Document the Steps of Each Marketing Campaign
Likewise, each defined marketing campaign should have documented steps. The campaign for your end-of-summer sale may include a certain number of promoted Tweets, a video commercial, and a contest on Facebook. These will be assigned to the appropriate people, who will document their steps so at any given time the team can see the status of that particular campaign.
The right workflow software will allow you to incorporate automatic notifications, which can be terrific for cross-departmental or cross-team communication. For example, after the advertising video is shot, the person in charge of social media can be notified that still frames from the video are available to be put on Instagram to promote anticipation for the video.
Develop a Smart Marketing Approval Workflow
Marketing approval workflows may feel like a burden, but they don't have to be. A solid marketing approval workflow is one of your best tools for ensuring that each and every marketing dollar is spent wisely. You may start by creating a template your creatives can use for briefing a project. After this briefing, key stakeholders can access feedback forms to help fine-tune the ideas. Your marketing approval workflow must also take into account legal compliance, ensuring that as the workflow proceeds, all legal obligations are fulfilled and documented.
Excellent marketing practices depend on outstanding creative practices, but that doesn't mean they aren't still business processes too. The right form software coupled with the right workflow software empowers you to create marketing workflows that make sense for your organization and the goals you want to accomplish with your marketing campaigns.
PerfectForms is form and workflow software in one, with an intuitive, drag-and-drop interface that requires no programming skills. You can design, test, and deploy workflows for marketing quickly and easily, and fine-tune and modify them as needed with minimal disruption. Better still, you can try PerfectForms without obligation simply by signing up for a free trial. We invite you to see just how powerful the right workflow software can be for your marketing processes or any number of other business processes.
closed