What Does Workflow Flow Through?
In an automotive assembly plant the product is automobiles and the assembly line is the primary workflow and business process. However, it doesn't happen in a vacuum. Accounting, engineering, payroll, maintenance, and inventory are other business processes that are essential to consistent, high quality accomplishment of business process management (BPM). Business process management tools are used throughout a business, whether in the business's primary function or in non-primary (but no less essential) functions.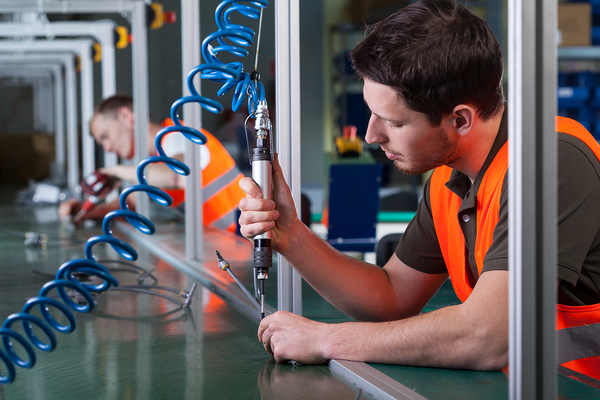 Workflows don't happen in a vacuum. Countless supporting processes surround a company's main function.
Ultimately, all those business processes are connected and, if any one were removed, many others would be affected. In other words, even a business with a clearly defined function ("We make cars") has countless workflows involved to ensure that not only do the cars get made, but also the payroll is distributed, faulty lighting is fixed, safety procedures are followed, and new engineering ideas are tested appropriately. Work flows throughout a business in numerous directions, and business forms are a primary conduit for workflows.
Identifying Processes and Where They Cross Departmental Boundaries
Business process management tools, often incorporated into workflow software, help workflow designers identify processes, where they begin, where they end, and where they cross departmental boundaries. It is at these key junctures where communication is most important for helping departments work together toward the common goal of efficient workflows. Workflow software that allows a "top view" of an entire workflow helps tremendously with this task, helping all participating departments see where in the scheme of things their work falls.
Mapping Out Business Processes
Workflow software should also assist as you map out processes. Some people choose to begin to sketch out workflows with pencil and paper, and this is fine. But BPM optimization requires that your software have the kind of interface that allows you to translate those sketches into functional workflow designs with minimal trouble. Mapping out business processes is a necessary step for managing them effectively, discovering inefficiencies, and making improvements to them. This is how companies keep workflows from experiencing bottlenecks while keeping them coordinated.
Building Forms and Workflows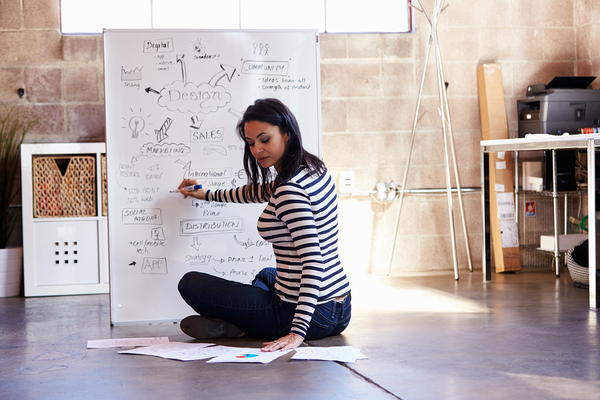 Sketching or mapping out a process helps everyone understand their part in it better.
The process of building a workflow often starts with sketching or mapping out a process, but when it's time to automate that workflow, the first step is usually creation of a form. Suppose you want to automate as much of the building maintenance process as you can. Creating an electronic form where employees can report building maintenance issues is a starting point for a workflow that goes from employee to maintenance department to the worker dispatched to make the repair. Repair technicians, too, can use mobile devices to log repairs, saving more time.
Ensuring Quality and Consistency
Defining business processes and workflows isn't for its own sake, but to ensure consistency and high quality throughout an organization. Like water flowing through irrigation channels, workflows flow to where they're needed so they can do what they were designed to do. Automating forms and workflows offers tremendous advantages over the old way of doing things with paper forms and manual workflows. With the right business process management tools, any organization of any size can benefit from evaluating and refining workflows.
PerfectForms is workflow software that provides all the business process management tools your organization needs. It's flexible enough to work across departments, and has an interface designed for the non-technical user, so the burden on your IT staff is negligible. Turn one paper form into an online form and you'll quickly envision countless ways to streamline forms and workflows throughout your organization. Results include higher efficiency, lower costs, happier customers, and a more motivated workforce.
We encourage you to read through some of the PerfectForms case studies to see how a wide range of organizations have put this outstanding workflow software to use, managing and improving business processes across departments and on all hierarchical levels.
closed