Wednesday, May 22nd, 2019 by PerfectForms Editors
Process automation in business is nothing new.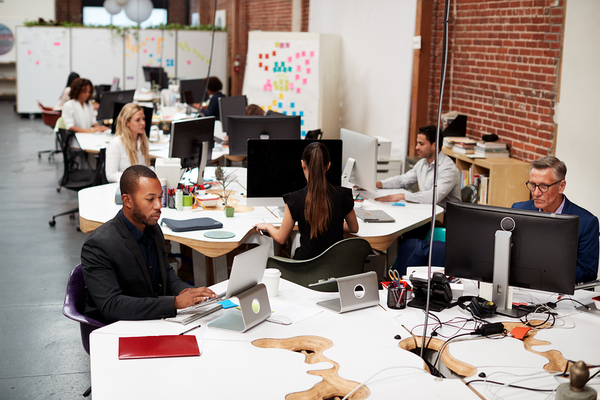 Businesses already automate core processes, but what about
less-central processes that could stand to be made more efficient?
Many, if not most businesses have already applied automation to their high-stakes processes. These high-stakes processes are related to core operations (like payroll) and are often necessary for achieving regulatory compliance.
However, most businesses have plenty of other processes that consume time and are vulnerable to error introduction. These processes may be unique to a business and may involve multiple departments. If they rely on paper forms and manual processes, then they will almost certainly benefit from automation. The question is, who is going to write the code for automating those processes?
Not many businesses have IT teams equipped with talented programmers who can be pulled off their regular work at will to design and program automated processes. Hiring someone on a contract basis can be expensive. The good news is, no-code automation platforms allow non-programmers to automate processes because the platform itself generates the code as the user maps out the process. Such platforms are affordable and can run in the cloud, so adding IT infrastructure is not necessary.
Characteristics of Processes Best-Suited for No-Code Automation
The processes that are best-suited for no-code automation are ones that are done regularly and repeatedly. They may involve handling of paper and manual data entry. They're often prone to error. These processes may cross departmental boundaries and are often unique to a business, which means that pre-packaged solutions aren't a good fit. They may not be considered core business processes, but automating them can streamline work, reduce errors, and ultimately confer a competitive edge.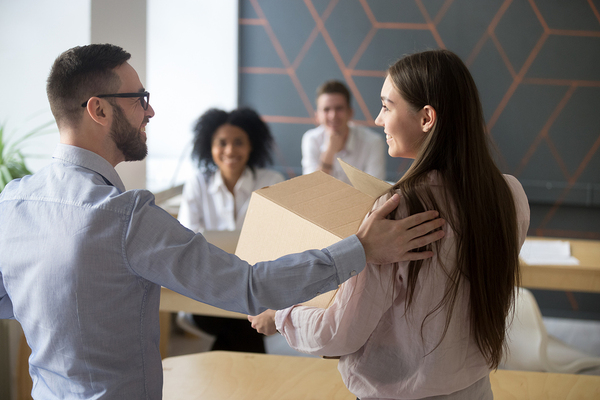 Think of the many processes that could be automated to bring new employees up to speed more quickly.
One example of such a process might be assignment of IT equipment to a new employee. It crosses department boundaries (HR, IT, and the new employee's department), and though it isn't a core business process, automating it can ensure that new hires are up to speed and functional in record time.
What to Expect from a No-Code Workflow Solution
No-code platforms for custom workflow automation must have several key attributes to produce the quickest ROI and ensure maximum benefit to the business:
They must be easy to use
They must offer easy connectivity to commonly used office systems like spreadsheets, web forms, and popular platforms like Salesforce
They must allow proper data governance and data quality control
They should offer templates, examples, suggestions, and easy-to-follow tutorials to make the learning curve easy to climb
Why PerfectForms Fulfills These Requirements
PerfectForms is a no-code workflow automation platform that fulfills these needs and more. Automated workflows can be created through a user-friendly interface, where users drag and drop objects onto a virtual canvas. Workflow creators can add "intelligent" features to their no-code workflows like notifications prompted by defined triggers, automatic calculations, and mandatory field-checks.
Users can create automatic alerts so that when one element of a process is completed, the next person whose input is required is automatically notified. And data can be collected for later reporting, or for auditing purposes, ensuring strong data and process control.
PerfectForms workflow software offers a level of flexibility and power that makes it suitable for a nearly unlimited range of workflow automation applications. We invite you to watch the PerfectForms demo video , and even have a look at some of our many training videos to see just how easy-to-use and powerful a no-code workflow automation solution can be.